For everyone who hasn't learned it yet and to review the fundamentals:
Instead of being a diet, intermittent fasting is an eating pattern that alternates between periods of eating and fasting.
The intermittent fasting idea typically entails a 16-hour fasting window and an 8-hour eating window.
However, the 14: 10 fasting and eating interval is preferable for women.
Here are some things to consider when it comes to what to eat during the fasting window:
Drink water with rock salt and cinnamon.
Both cinnamon and rock salt aid in controlling blood sugar levels, and rock salt also keeps your body's electrolyte balance in check, preventing weariness.
Generally speaking, there are five to six meals each day—three little and three medium-sized ones—and the goal is to stay hydrated—not occasionally , but always.
My suggested eating routine!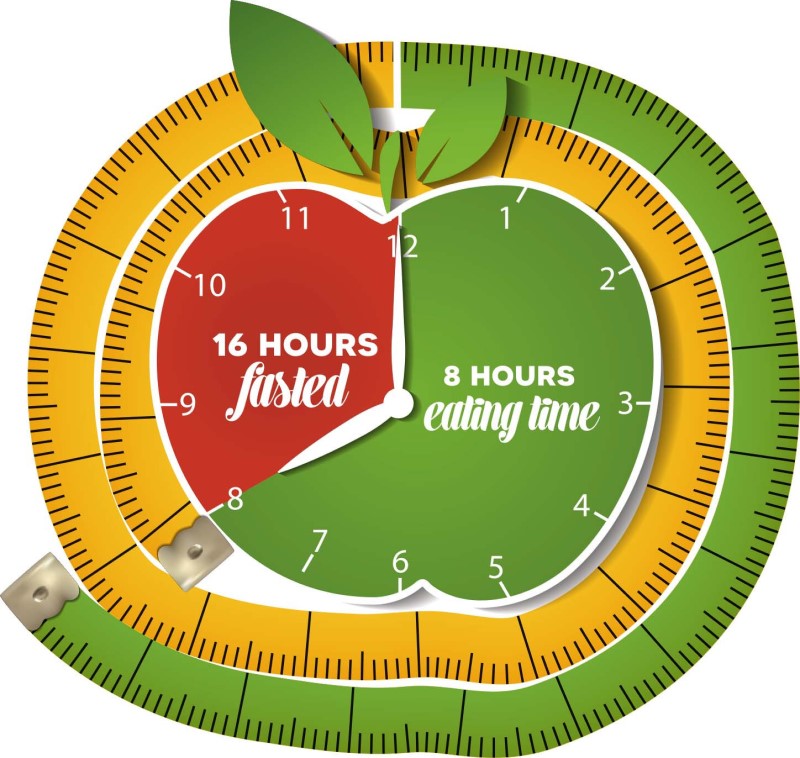 | | |
| --- | --- |
| 8:00 am | Morning drink (Cinnamon and Rock salt water; in fasting window) |
| 9:00 am | 1st light meal to open fast. |
| 9:35 am | Breakfast |
| 11:40 am | Snacks |
| 1:40 pm | Lunch |
| 4:30 pm | Evening snacks |
| 6:50 pm | Dinner |
According to the advised dietary plan, Let's start by talking about some light and filling breakfast options.
Meal Options to Break the Fast.
| | |
| --- | --- |
| Option 1 | 5 soaked almonds and 1 tsp. soaked raisins. |
| Option 2 | 1 soaked walnut and 1 soaked fig |
| Option 3 | Seasonal fruit: 1 cup papaya. pear or apple. |
| Option 4 | Steamed carrot and beetroot (whole juice) |
I want to make a suggestion regarding the pre-meal selections before we go on to the main meals of the day.
 For that,  Pour a glass of water over 1 teaspoon of Methi Dana.
The next day, split the water and offered methi into three portions to be eaten before each big meal.
Morning Snacks
One serving of any seasonal fruit, some steamed vegetables, and a hummus and mustard sauce dip are suitable as morning snacks.
Let's swiftly move on to the week's breakfast, lunch, and supper selections to help you plan your meals.
INTERMITTENT FASTING 2 WEEK DIET PLAN.
There are two options under each meal option, so here are meal options for two weeks.
DAYS
BREAKFAST
LUNCH
DINNER
Monday
1 medium Ragi moong Dal cheela with steamed veggies.
OR
1 Moong Dal vegetable Omelette.
1 medium bowl Chana Dal, 1 roti, veg steamed salad and Dahi.
OR
2 medium Ragi mudde with Dal veggies & Dahi.
70g Grilled Low fat Paneer with veggies.
OR
1 medium bowl Soya chunk vegetable soup.
Tuesday
3/4 Cup Mix veg poha with boiled Kala chana.
OR
3/4 Cup oats vegetable Poha with tofu Bhurji.
1 medium bowl Quinoa & steamed vegetable salad with buttermilk.
OR
1 medium bowl Boiled chana vegetable salad with curd.
Ragi roti with lentil soup & mix veggies.
OR
75g Grilled tofu, and veggies.
Wednesday
1/2 cup Mix Vegetable upma with 1/4 cup steamed sprouts.
OR
Overnight oats made in curd & nuts.
Masoor dal 1 roti, sabzi and dahi.
OR
1 cup Lobia Dal + 1 roti + Sabzi + Dahi.
Multigrain dalia and veggies.
OR
Moong Dal Khichdi with steamed veggies.
Thursday
(Detox day)
Fresh fruit juice or beet carrot moringa juice.
Mix vegetable salad.
Mix veg stew.
Friday
400ml Oats carrot smoothie.
OR
400ml Ragi Smoothie.
1 medium bowl Sprouts Dalia pulao, veggies and dahi.
OR
1 medium bowl Paneer vegetable Dalia Pulao with Raita.
Ragi roti, paneer sabzi and soup.
OR
Lentil Soup, dry soy Sabzi with roti.
Saturday
1 Missi roti with little ghee coriander chutney.
OR
1 stuffed Paratha with Chutney or homemade pickle.
LOVE Meal
Lite lentil vegetable soup.
OR
Moong Dal vegetable Khichdi.
Sunday
2 Paneer toast.
OR
2 Cucumber sandwich.
Rajma, rice, salad and dahi.
OR
Chole rice salad and Dahi.
Dal soup, grilled veggies and roti.
OR
Grilled tofu + veggies.
Other Point to Remember!
Consume tiny slices of ginger, one or two cloves, and one-eighth teaspoon of coriander with jaggery for post-lunch tea.
For an evening snack, try some handmade Ladoo or bars (made with oats, ragi, or sattu), Phool Makhana, or Gur chana along with some plant-based or A2 cow dairy milk.
After dinner, chew some fennel seeds.