As I dietitian, I am frequently asked about "What I Eat In A Day"?
So as per summer season, what all changes, add-ons, and summery foods and drinks I have added into my diet, you can have a look at it.
Always remember a diet shall always be sustainable, the diet which you can not continue for a lifetime, that is defined as a fad diet!
Here is a very easy diet, similar to what I consume usually.
I start my mornings with a fresh fruit, that could be any seasonal fruit of your choice, but I prefer watermelon (1 cup) which provides approximately 50 Kcal, around 7:00 am in the morning.
Fruit consumption throughout the day, beginning in the morning, will help to eliminate toxins and cleanse your system, resulting in weight loss.
Moving onto the breakfast, I prefer consuming something fulfilling and healthy, for example today I had Vegetable Poha. I prepare it by sautéing onions in mustard oil, loading it with lots of veggies, and some desiccated Coconut.
Poha along with veggies is a wholesome meal jam-packed with the goodness of healthy carbs, fiber, and plenty of essential vitamins and minerals required to kickstart your day. This breakfast was about 310 Calories when I consumed 3/4 Cup Vegetable Poha With 1 Whole Egg + 1 Egg White. You can completely avoid egg if you don't consume it. Egg is an excellent source of protein which when combined with poha completes the meal perfectly.
After a healthy and delightful breakfast, I start working and around 11:00 am, I prepare my very easy to make and consume "Mid Meal Snack": Midmeal Vegetable Snack Platter (105 Calories), which includes:
2 Carrots
2 Tsp Homemade Hummus
1 Cucumber
Seasoning : Pink Salt, Black Pepper, Dried Herbs and Lemon.
Then I pick up my son from school & buy some fresh and seasonal fruits on my way back home.
I Got Our Season's First Mangoes today, Yayyy!!
After my mid-meal snack, I consumed a Fresh Tender Coconut Water on the Way around 12:45 pm.
Coconut Water has around 45 Calories.
It's really warm in Delhi, Hence I always try to stay hydrated, and that is very important. So make sure you drink water/ coconut water/ lemon water/ anything to keep your body hydrated.
For Lunch that is around 1:30PM, I had Idli and Sambhar in proportion:
2 Idlis + 2 Tsp Peanut coconut Chutney + Sambar + Tamarind Chutney.
This yummy and nutritional Lunch yields 310 Calories.
As a Post Lunch Drink, around 1:45 pm, I prepared Sattu Masala Chaas / Butter Milk which is composed of:
4-5 Tbsp Dahi
2 tsp Sattu / Roasted Chana Flour
I always use hand churner for making Chaas
Rock salt, black pepper, roasted cumin powder
Some cold water & Ice
Some Fresh Mint Leave
It's High Protein, Great For Digestion, Filling & Super Delicious. What else do we want for summers! This summery cooling drink was of 170 calories.
Around 4:00 PM, for the evening snack, I consumed Homemade Coconut Cocoa Milk with one Date and Puffed Barley, that yielded approximately 210 calories.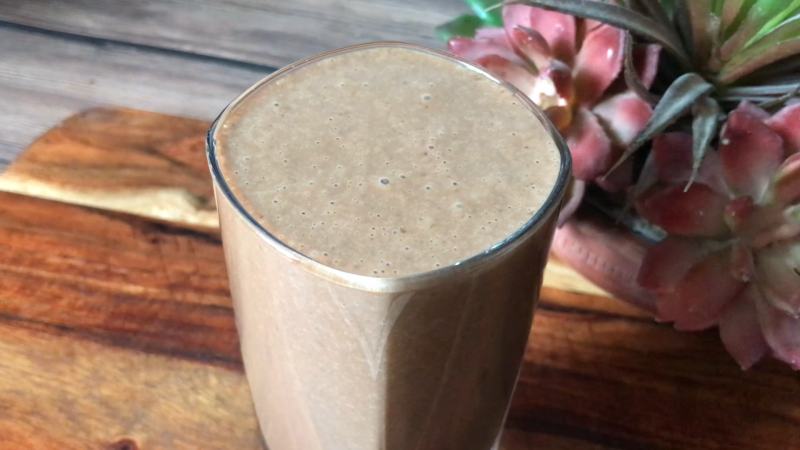 I consume dinner early as it helps you lower blood pressure, provide better sleep, improve digestion, aids in better metabolism to reduce obesity and many chronic diseases risk
I have my dinner around 6:30 pm. I had Cauliflower Rice With Grilled Veggies & Low Fat Paneer as my dinner which yielded 280 Calories.
And in this manner, I completed my healthy, tasty, well balanced diet along with daily 10,000 Steps target as well. Hurray !